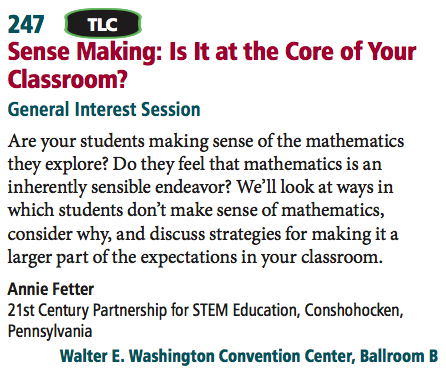 Here are some links to resources mentioned in or related to my Thursday afternoon session.  A PDF of the slides will be available after the session.
Here's the link to the slides [PDF].
This session is the long version of an Ignite I did at NCTM Boston in 2015. You might use this 5-minute version to introduce colleagues to some of these ideas and start some conversation.