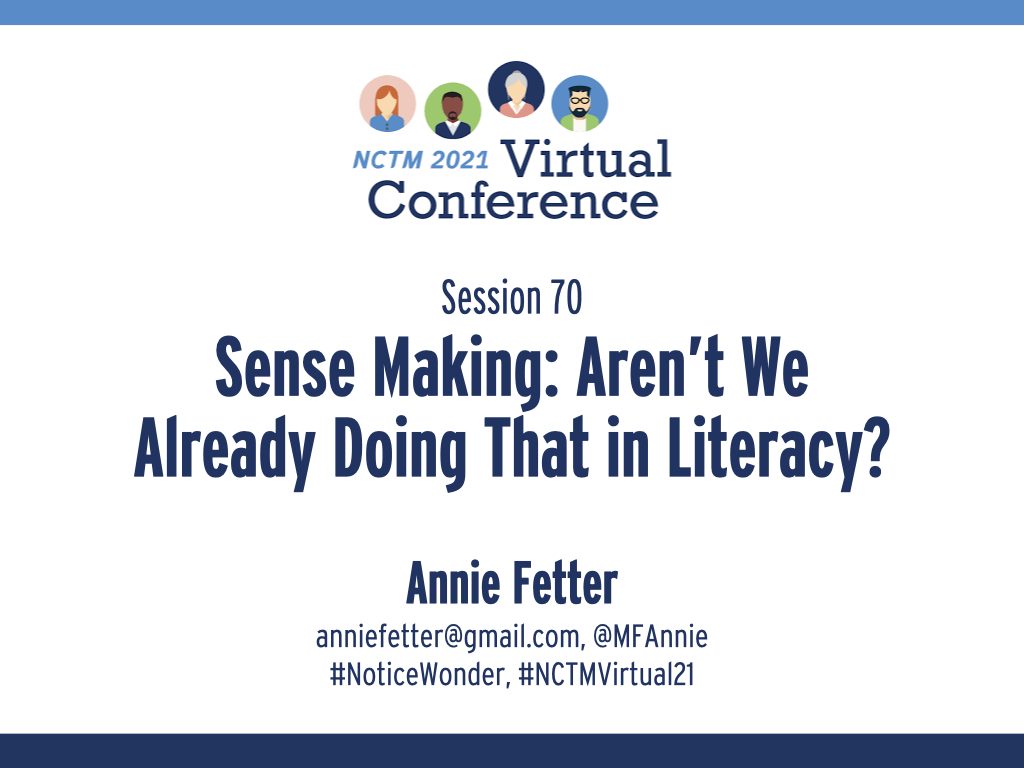 My thanks to those who took the time to view my recorded session for the conference.  As promised, here is a PDF of the slides.
Session 70: Sense-Making [PDF]
Also, I hope that some of you will take advantage of my "office hours" for the session.  I'd love to hear your thoughts and be able to talk to you about things you're planning, and things you're wondering!